Oklahoma City Personal Injury Lawyers
Injured? We've Been Protecting Victims for Over 21 Years.
Enduring pain from a severe injury can be stressful for anyone, especially when caused by someone else's negligence. When you need a skilled Oklahoma City personal injury lawyer to vigorously advocate on your behalf, turn to Clemens Blair.
Our seasoned legal team has over four decades of experience, providing sound representation to local victims and their families when they need it most. Our diligent attorneys have put their legal skills to work in a variety of personal injury matters. Through hard work and dedication, we have obtained millions of dollars in verdicts and settlements for our clients.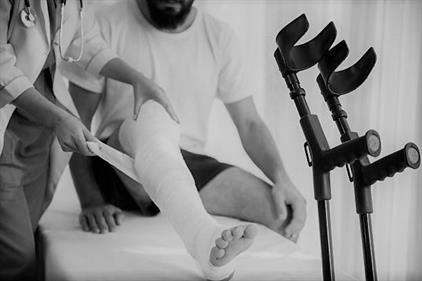 How Long Do I Have to File a Personal Injury Claim in Oklahoma?
According to the Oklahoma Statutes section 12-95, the statute of limitations for personal injury cases in the state of Oklahoma is two years. The statute of limitations is a law that limits how long injury victims have to file a claim before they lose their right to do so.
More specifically, this means you have two years from the date your injury was inflicted to file, or you will almost certainly lose your right to pursue compensation. It's important to note that there are exceptions that can change this time limit. Some examples of these exceptions include:
If the injury victim was a minor at the time of the accident
If the injury victim has a condition that qualifies them as legally mentally incapacitated
If the alleged negligent party leaves the state before a claim can be filed
The statute of limitations has a big impact on your ability to file a claim so it's important to speak to an experienced Oklahoma City personal injury attorney about the specifics of your case as soon as you can.
Clemens Blair offers free, no-obligation consultations so you have nothing to lose by calling our firm at (888) 490-7933 today!
Our Practice Areas
The attorneys at Clemens Blair handle a broad spectrum of injury claims and lawsuits, including:
TOP REASONS WHY WE SHOULD BE YOUR FIRST CALL
We're backed by over four decades of experience.
We stay up-to-date on new injury laws and statutes.
Our attorneys have extensive litigation experience.
You don't pay anything unless we win your case.
We're heavily involved in every stage of the process.
We provide every client with personal attention.
Our attorneys don't settle for less than you deserve.
We know how to handle the insurance companies.
Millions of Dollars Recovered
By focusing our attention and priorities on the finite details of your case, we leave no room for mediocre advocacy. We bring a vast wealth a knowledge to the table, having worked in various legal backgrounds throughout the years. This equips us with the ability to build a sound strategy for your claim. When you put Clemens Blair on your side, we are fully committed to obtaining the highest level of compensation you deserve. Watch this video to learn more.