Oklahoma City Pedestrian Accident Lawyer
Oklahoma City Personal Injury Lawyer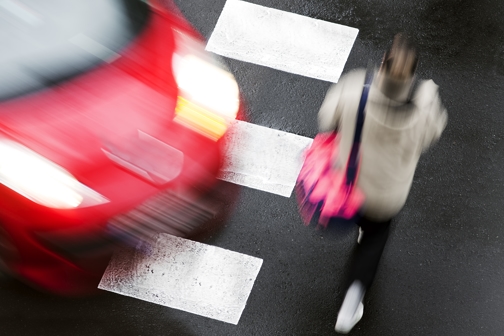 Have you been injured in a pedestrian accident in Oklahoma City? These accidents occur at an alarming rate and the majority of them are preventable. The majority of pedestrians looking both ways before crossing the street, but despite that, there were nearly 4,092 pedestrians that were killed in 2009 in various traffic accidents. According to the NHTSA, or National Highway Traffic Safety Administration, there is a pedestrian injured every 7 minutes and a pedestrian is killed approximately every 109 minutes.
If you sustained injuries at the hand of a negligent driver, then you should seek to hold them liable for paying for your injuries, along with any physical, emotional, or financial damages that you suffered. Here at Clemens Blair, we are dedicated to protecting pedestrian rights and we proudly serve personal injury victims and their families throughout Oklahoma City. We understand the difficulties and the frustrations that you are currently facing and we are here to help you through this trying time. Speak with an Oklahoma City personal injury lawyer from our firm today to see what we can do for you.
Contact the professionals at Clemens Blair today to schedule a consultation with an Oklahoma pedestrian accident lawyer.
Causes of Pedestrian Accidents
Here at Clemens Blair, we have handled a broad range of pedestrian accident injury claims and we have seen the devastation that it can have on a family. We have extensive knowledge of Oklahoma personal injury and wrongful death law and we can provide you with the compassion and supportive representation that you need. Pedestrian accidents can be caused by a wide variety of influencing factors, but the main reason is typically driver negligence.
The following forms of driver negligence are considered to be major contributing factors to pedestrian accidents:
Failure to stop at a crosswalk or stop sign
Failure to yield at a stop light
Speeding
Texting while driving
Hitting a pedestrian walking on the sidewalk
Hitting a pedestrian walking across the street
Hitting a child as they play or walk to school
Pedestrians are exposed and unprotected as they walk the streets, especially because there are many negligent drivers who do not exercise reasonable care. When drivers do not abide by the traffic laws and are not considerate of the safety of pedestrians, the consequences can be catastrophic. Many times in pedestrian accidents, the victim suffers serious injuries or even wrongful death, because they don't have the protection that a vehicle provides. Pedestrians often suffer serious brain, neck, back and spinal cord injuries that could cause permanent damage. In more serious cases when pedestrians are struck or thrown by a car, they can also suffer broken bones, amputation, or disfigurement. If you have suffered any of the above injuries, consult with an Oklahoma injury attorney as soon as possible.
Seeking Compensation for Oklahoma City Pedestrian Accidents
As a pedestrian, if your injuries were caused by a negligent driver or biker, then you should file a claim against them seeking fair compensation for your injuries. Don't get hit twice! It is not your responsibility to pay your medical bills or suffer due to lost wages. Need a lawyer for a pedestrian accident in Oklahoma City? Our firm can assist you with the financial recovery process and we can help maximizeyour injury settlement. We believe that you deserve the very best, which is why we offer a free initial case review so you can discuss the details of your case without any financial obligation. Our legal team has 21 years of collective experience and we have recovered millions for the injured in Oklahoma City. Put your rights in the right hands!
Contact us today to speak with an Oklahoma City pedestrian accident lawyer about your case.