Catastrophic Injury Lawyer in Oklahoma City
Serious Injury Lawyer in Oklahoma City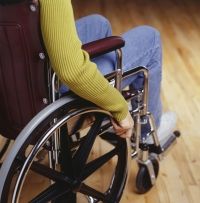 Fires resulting in crippling burns, explosions resulting in wrongful death, dangerous slip and fall accidents, industrial accidents and oil field explosions can all be classified as catastrophic events. These terrible, life-altering incidents often lead to permanent disabilities and in the worst of cases, death. Life can be normal one moment, and in the next one of these terrible events can drastically change it.
The most common injuries that people sustain from these horrible events include serious brain injury, permanent organ damage, burns scarring, spinal cord injury and paralysis. Most of the time, people who are directly involved in these accidents are unable to work and suffer chronic pain and disability. You deserve the highest level of compensation available and the best legal team on your side at this time, so do not wait to contact Clemens Blair today.
Rehabilitation After an Accident
Are you looking for an attorney for a catastrophic injury case in Oklahoma City? Do not let your life go on after an accident without first receiving the compensation you deserve. Following a catastrophic injury, the first thing you should be focused on is rehabilitating yourself and returning normalcy to your life. Especially for families that have lost a loved one in a terrible event such as an accident, it is important that you are awarded the compensation you need to start rebuilding your life. Do not let the emotional impact of these cases go unnoticed. An Oklahoma City personal injury attorney can work to ensure that your case is brought to light and justice is served.
If you need a lawyer for a catastrophic injury in Oklahoma City, a professional and compassionate attorney at Clemens Blair will handle your case and help you file a claim as quickly as possible. We understand that during this emotional time you need someone who not only understands your claim, but who will honestly represent you. Once you have been compensated for your loss or injury, you can start paying medical bills and out-of-pocket expenses that are associated with the costs of making as full a recovery as possible after your accident. Our attorneys realize that the events that happened were traumatizing and you deserve the best legal team available to start down the path of recovery.
We encourage you to contact our law office today by calling (888) 490-7933 to get the process underway.