Oklahoma City Car Accident Attorney
SEARCHING FOR AN AUTO ACCIDENT LAW FIRM IN OKLAHOMA?
If you are ready to file a claim with your insurance company or the insurance company of the negligent driver, it is important that you do so in a timely manner. Some insurance companies will not honor claims after an extended period of time.
If you feel that you are facing any insurance complications or you feel that you may need to file a car accident claim, it is important that you speak to an Oklahoma City car accident lawyer before making any official moves to complete the process.
Injured in a car accident in Oklahoma City? Contact our firm at (888) 490-7933 or contact us online today to get started!
Types of Car Accident Claims We Handle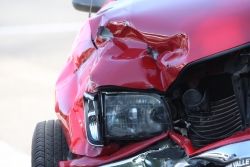 Here at Clemens Blair, we handle a broad spectrum of car accident cases. We understand that automobile accidents can not only impact you physically but also mentally and emotionally.
We understand how the system works and we can negotiate a settlement with the insurance companies if you have been injured in any of the following types of car accidents:
What To Do Following a Car Accident
If you have been in a car accident, there are a few things you should know in order to ensure your health and to help you receive full compensation for your losses. Insurance companies can sometimes try to lowball injured drivers, making it vital that you get medical records from an EMT or other medical personnel.
Immediately following an accident, do the following:
Gather all important insurance information, as well as witness names and statements.
Take pictures using a camera phone to document the damage that was done to your vehicle.
Once you have seen a medical professional, record all statements and costs.
After speaking with a mechanic or body shop owner, record any expenses that were acquired.
Even if your insurance company wishes to total your car, it is important that you first speak with an Oklahoma City car accident attorney, as having your car totaled could effectively rid you of the evidence that would otherwise be used to support your claim.
What Are the Most Common Injuries Caused by Auto Accidents?
Car accidents happen every single day and the lasting impacts of the injuries sustained can last for many days, weeks, or even years after the accident. These injuries may seem minor to begin with and the severity of a car accident victim's injuries may be unknown for some time after the accident.
Some common car accident-related injuries include:
Back injuries
Brain injuries
Burns
Broken and/or fractured bones
Head injuries
Loss of limbs
Scrapes
Spinal cord injuries
What Compensation Is Available After a Car Accident?
We can help you prove fault after a car accident, and we can hold the negligent party responsible for reimbursing you for any damages, such as:
Medical bills
Lost wages
Future medical expenses
And pain and suffering
Don't try to file your injury claim on your own. Many injury victims do end up losing out on a big portion of restitution, allowing the insurance companies to make a profit off them.
Get Compensated for Your Injuries, Call
If you have been involved in a car accident, you, above all others, know how traumatic it can be. Even a small fender-bender can be enough to cause injuries and lead to neck and back complications.
Major accidents not only create bodily complications, but they can also lead to emotional trauma that can be just as pricey to alleviate as the cost of fixing your vehicle.
Why Choose Our Oklahoma City Car Accident Lawyers?
We put 21 years of combined experience on your side
No upfront fees: We don't get paid unless you do
Personalized attention for each step of your case
Millions of dollars won for our clients
At Clemens Blair, we are proud to represent those who have been injured in auto accidents throughout Oklahoma City. If you are ready to take the first step, contact an Oklahoma City car accident lawyer today!
Related Reading: