Oklahoma City Dangerous Drug Attorney
Risks of Prescription Medication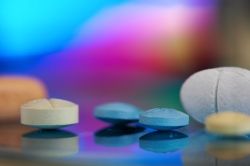 Searching for an attorney for a dangerous drug injury in Oklahoma? Pharmaceutical companies are often to blame for cases involving dangerous drugs.
When you visit a doctor to seek treatment for an illness or injury, you do not usually expect them to prescribe you a drug that can cause more health complications than you already face. Unfortunately, the reality of these drugs is that if they are improperly made or wrongfully prescribed they can cause serious injuries, organ damage, and in some cases, death.
You may have heard of many of the drugs that have now been deemed as dangerous; you may have even taken some of them.
These prescriptions can include:
Various ADD/ADHD medications taken in wrong dosages
Painkillers and blood thinners
Antidepressants
Accutane
And even the birth control medication known as YAZ, which has been shown to cause hemorrhaging and strokes in some patients
Many of these medications have warnings and have been recalled or pulled off the market because of the seriousness of their side effects.
What Are Your Options After Being Injured by Prescription Drugs?
Have you been prescribed a dangerous drug that has caused more harm than good? Are you experiencing serious complications or know someone who has debilitating injuries such as a stroke or blood clot because of a dangerous drug? You may have a personal injury lawsuit on your hands.
In fact, many pharmaceutical companies have taken to advertising these less-than-safe drugs on television and billboard ads, making the dangerous drugs seem like great solutions to the health complications that people are looking to avoid. Unfortunately, at the same time, these advertisements conveniently downplay the risks and side effects that the drugs have been known to cause.
What Should You Do When You Think You Are Being Harmed by Prescribed Drugs?
If you are currently taking any medication that is causing unusual side effects, if you find that the drug has been recalled or your complications have greatly increased since taking the manufactured medication, contact a doctor immediately. If it's also found or believed that further complications were the result of having taken such prescription medication, then an Oklahoma City personal injury lawyer should be involved in the situation as well.
Some drug manufacturers are well aware of the issues that surround a particular medication and will often offer settlements outside of court for anyone experiencing complications.
Contact An Oklahoma City Dangerous Drug Attorney
Need a lawyer for a dangerous drug case in Oklahoma City? Do not risk your health anymore or live with injuries because of a dangerous drug.
It is important that you take action to regain your health and rebuild the aspects of your life that were adversely affected by taking the dangerous medication that was prescribed to you. When you involve a lawyer in your case, you will be taking the necessary legal action to work towards obtaining the financial compensation that is rightfully due to you.
As the victim of a dangerous drug or prescription medication that was provided to you by a doctor of pharmacy, you have rights. Act upon them with the help of an Oklahoma City personal injury attorney at Clemens Blair.
---