Underinsured Motorist Claims in Oklahoma City
Receiving Compensation from Underinsured Drivers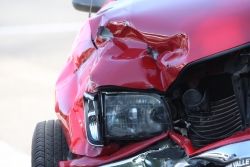 Were you recently involved in an auto accident with an underinsured motorist? Underinsured motorists can cause a lot of problems for those who have been injured or are looking to receive compensation for the damages done to their vehicle. In the state of Oklahoma, the law requires drivers to carry valid automobile insurance but all you need is minimum coverage. The minimum coverage by most insurance companies will only cover small amounts of vehicle damage and the very bare minimum when it comes to personal injuries.
If you filed a claim with an insurance company and are receiving very little for your injuries or damages, you may have a personal injury suit on your hands. Some insurance companies cover UIM damages, or underinsured motorist damages. This may benefit you by allowing your insurance company to cover some of the difference that the other driver's insurance did not.
---
Let our skilled Oklahoma City car accident attorneys assist you in recovering compensation for underinsured motorists and from your insurance company. We can help ensure that you are reimbursed for the damages.
---
How Can a Oklahoma City Car Accident Lawyer Assist Me?
A car accident can cause more than just vehicle complications. It can also create physical and emotional trauma. After filing an insurance claim with either insurance company, you may feel that you have been wronged or low-balled in your compensation. When this is the case, it is important that you take the next step and make a personal injury claim.
Do you feel that you still deserve more from the insurance company than what was received? It is important that you contact an Oklahoma City personal injury lawyer as soon as possible. The state of Oklahoma has various underinsured and uninsured motorist laws, and an experienced and professional attorney from Clemens Blair can help. We will fully investigate all sides of your claim and help you build a solid case. Why suffer anymore from your injuries and the low-balling of an insurance company?
---
Let us help you! Contact our law offices today and see what we can do for you.
---